Wednesday, 06 February 2019
Saying the name of Surabaya is not complete without saying the name of this city park. Taman Bungkul has become one of the most famous landmarks of Surabaya. Its name is famous throughout the country after it got the award of the Best City Park in Asia, given by the United Nations on November 2013.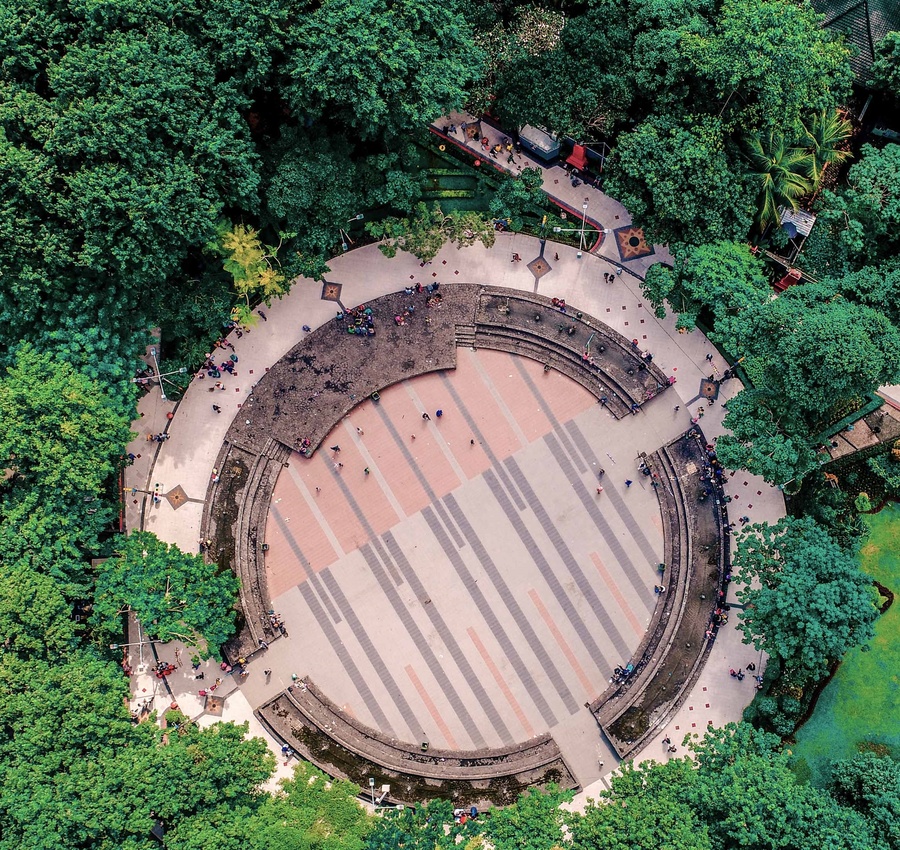 Taman Bungkul is located in the strategic area in the city center, it was built in Jalan Darmo, the main road in Surabaya. The visitors can reach this city park by their own vehicles or by public transportation, because Jalan Darmo is the track for many public transportation from day to night. With a big letter names of "Taman Bungkul", this city park is very easy to be found.
According to the history, the name Taman Bungkul was taken from the name of the tomb of Ki Supo which is located in the area of Taman Bungkul. People knew Ki Supo as the local sunan (high-profile religious figure) with the name of Sunan Bungkul. He was one of the clerks of the Majapahit Kingdom and the in-law of Raden Rahmat or Sunan Ampel.
Taman Bungkul was built on the area of 10,000 meter squares. Once 'abandoned', Taman Bungkul got its life back when the Surabaya City Government revitalized the area on 2006. By taking the concept of education, sport, and entertainment, this city park has turned into of the favorite parks of the Surabaya citizens. Moreover, it becomes one of the icons of Surabaya.
Many facilities can be used by all visitors. There are jogging tracks, children playground, Wi-Fi access, skate board arena, library, also learning center for water and garbage management.
Everyone can enjoy the beauty of Taman Bungkul, including the disabled, because this city park has been equipped with special track for them. Therefore, the disabled can easily enjoy the situation in Taman Bungkul.
The complete facilities and the ease of the access make this city park live. From early in the morning until late in the night, Taman Bungkul always crowded, filled with people from all ages. Many activities are done here, from the children playground, doing sport around the location, skateboarding in the skate board arena, also those who are just sit on the benches to enjoy the park. When day turns night, and the sky goes darker, this park will be more crowded. Colorful lamps become special interesting point for the people.
Taken from Buku Lingkungan, produced by the Public Relations Office of the Surabaya City Government