Thursday, 07 February 2019
Kalimas River now looks even more beautiful, especially at night. The Surabaya City Government installed ornaments in the shape of lamps with various shapes and colors along Kalimas River. These lamps are installed every year and always change from their designs and colors so that it would not be boring.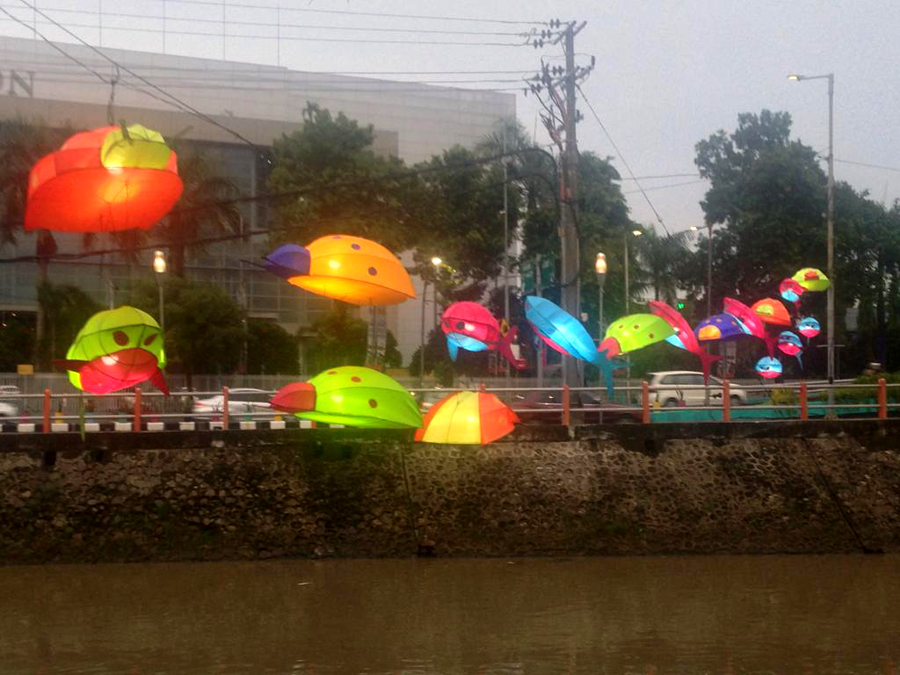 These colorful lamps added the aesthetics of Kalimas River, because of their unique shapes and colors, people who passed the road in the side of this river would be intrigued to stop and take pictures with their phones or cameras.
The Head of the Public Relations Office of the Surabaya City Government, M Fikser said that these ornamental lamps added the aesthetics of the city so that it will look more beautiful. He also said that these lamps were installed based on the instructions from the Mayor herself who want to make this river look more colorful and beautiful.
Fikser added that these lamps have been installed for a year, but they were checked daily in case there was any broken or damaged lamp. He stated that the installation of the lamps will be done to attract many tourists to come to Surabaya.
Terry Susanto, one of the tourists who enjoyed the scenery said he planned to enjoy his vacation with his family in Surabaya. He was impressed with the aesthetics of the city which he found it interesting to be seen at. He came all the way from Pontianak in West Borneo province to enjoy the feeling and nuance of this beautiful Kalimas River.